In a land where corn is a staple of every meal of the day, Ecuadorians have come up with a perfect breakfast drink – morocho. Morocho is a sweet, spiced corn pudding drink that is served hot by street venders in Ecuador. If you make a huge batch, share with friends or chill it and enjoyed as a cold dessert after dinner.
Morocho has a beautiful, sweet taste that is infused by the hominy corn used to make it. Moringa adds a wonderful earthy flavor to this sweet drink. Serve warm and drink often.
MORINGA MOCHO INGREDIENTS
– 1 cup Morocho corn (dried and cracked white hominy corn)
– 3 cups of Water
– 4 cups of Milk or milk alternative
– 3-4 Cinnamon sticks
– ¼ cup Brown sugar (or other sweetener)
– 1 Tbsp Vanilla Extract
– 1 Tbsp Moringa Powder
– 1 small Orange, grated rind only
– 1 Lemon, grated rind only
– 4 Tbsp Raisins (optional)
– Ground cinnamon (for garnish)
DIRECTIONS
Soak morocho corn in water overnight (or 6-8 hours).
Place the corn, milk, cinnamon sticks, and citrus rind in a large pot. Cook on low until the corn is soft and tender, 1-3 hours. Stir occasionally to prevent corn from sticking to the pot.
Mix in vanilla, sugar (to taste), moringa powder, and raisins.
Serve warm in a mug with a sprinkle of cinnamon.
Don't forget a spoon so you can eat all the delicious morocho at the bottom of your cup!
If you own a pressure cooker, the corn can be cooked first in a pressure cooker before cooking the corn with the milk and spices. It's better if you can spare the few hours to cook the corn directly in the milk as this lends more flavor and sweetness to the drink. This is also a great recipe for a slow cooker!
You can find many more yummy moringa recipes on our blog!
---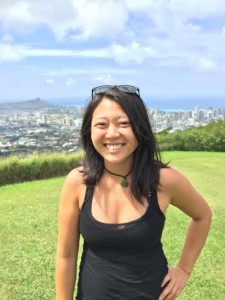 About the Author:
Barbara Lee is a blogger and avid lover of traveling, eating local, and the environment. With a BS in Psychology and previous work experiences ranging from non-profit legal work to managing a restaurant in San Francisco, Barbara enjoys pursuing new experiences and living life while using the most natural and organic means possible. Some of her most memorable life moments include watching little blue penguins return to their nests in Melbourne and snorkeling a rift of melted glacier water between tectonic plates in Iceland.  For more posts by Barbara, click here.