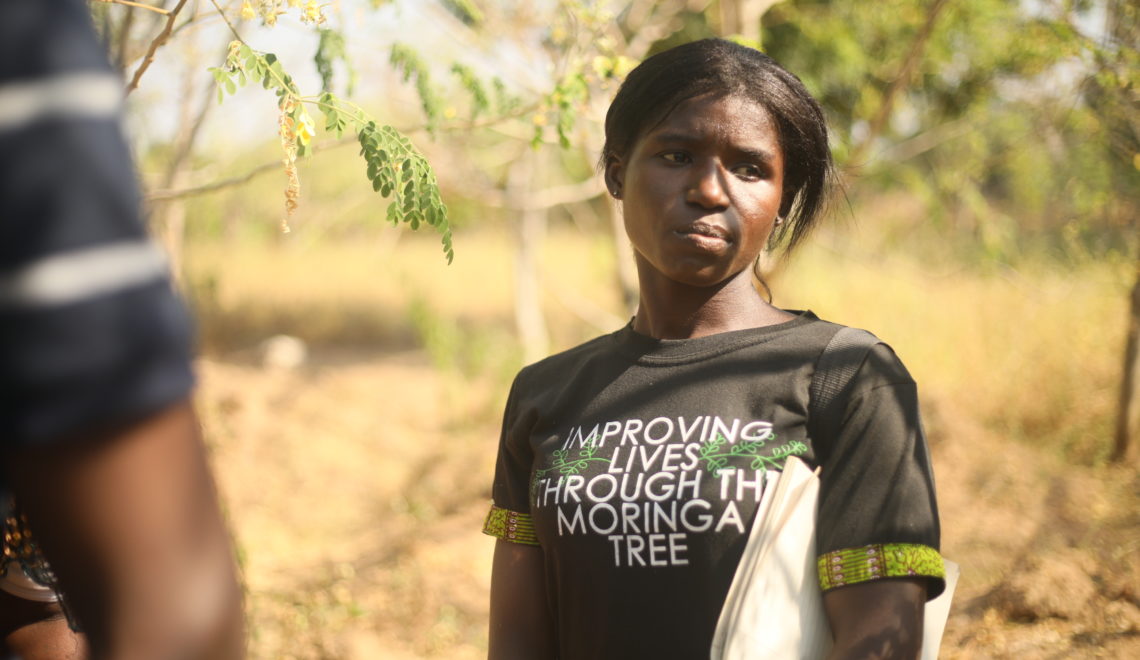 Earth Month 2019 in Review
In April of 2019, Kuli Kuli celebrated Earth Month by fulfilling our goal to plant trees and support livelihoods in the communities where our moringa is grown. We pledged 1% of Kuli Kuli's April sales to go towards planting 3,000 moringa trees in Ghana and fund micro-loans through Whole Planet Foundation.
As 2019 comes to a close, we wanted to share with you the results of this journey that we couldn't have done without the endless support of our customers!
Kuli Kuli was thrilled to partner closely with one of our most impactful suppliers, True Moringa, a Ghanaian social enterprise that works with thousands of small family farms and has planted nearly 2 million moringa trees. We are excited to have contributed another 3,000 moringa trees that support not only economic opportunity, but also environmental restoration.
The trees made possible by Kuli Kuli were planted on a demo plot in the Krobo area, which serves as the first location of True Moringa's "ingrower model". The ingrower model works to enable vulnerable populations, such as widows, single mothers, and people who don't have access to land for cultural or financial reasons, to farm a small plot of land that True Moringa leases from the community. Through this model, farmer income is spread over the harvest cycle instead of farmers having to wait for a harvest or lump sum payment.
The photos presented are courtesy of True Moringa. Demonstrated is one of their Field Officer Retreats in Wa of the Upper West region of Ghana. Field Officers are responsible for organizing farmers into Village Savings and Loan Groups, recording farmer data, and training farmers on best agricultural practices for growing moringa. These demo plots serve as a ground for experiments to innovate moringa farming methods such as better fertilizer application techniques, spacing, seed types, and organic pest control. The retreats also serve as a gathering place to teach Field Officers about moringa at each stage of the harvest cycle. This is essential for understanding the environmental practices of growing moringa and the opportunities it can provide the communities in which it grows.
Want to continue supporting the Miracle Tree that's Changing the World?
Planting moringa trees is an incredibly sustainable agricultural practice that promotes nutritional security and provides income-generating activities for smallholder farmers around the world. Kuli Kuli is dedicated to building a
moringa supply chain
that supports regenerative agroforestry and creates sustainable livelihoods for our supplier partners, such as True Moringa.
If you want to continue your support for Kuli Kuli and True Moringa, considering giving greener this Holiday Season. Check out our Sustainable Holiday Gift Bundle featuring Kuli Kuli's Pure Moringa Powder and True Moringa's Body and Facial Oil. Every purchase helps aid in the planting of moringa trees.