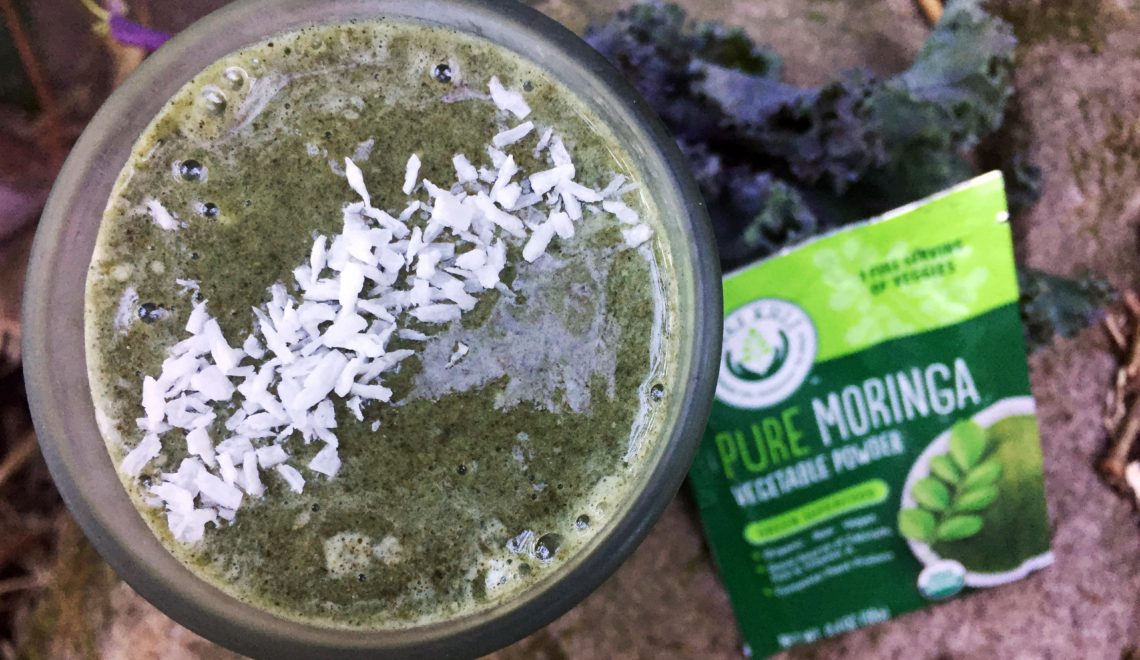 Spirulina, a blue-green algae, is found in fresh water sources. It has been used as a food source since the 9th century in Chad, Africa. It is recorded in use by the Aztecs in 16th century Mexico and found in lakes in France. The first factory large-scale production of this ancient food started in the 1970s. Today, it is dried into cakes called "dihe" and sold in local markets for making broths and meals.
Why consume this strange, dark green organism?
Packed with Protein
A well-known superfood, spirulina is actually a cynobacteria. That is, a bacteria with non-nucleus bound genetic material. It has chlorophyll and uses the sun as an energy source.
By weight, it is 50-70 percent protein. Compare that to red-meat at 27 percent and lentils at 12 percent. Spirulina also contains 10 of the 12 essential amino acids. These proteins are highly digestible and don't require heat to be bioavailable thanks to it's simple cell structure.
Since spirulina grows rampantly and is high-heat tolerant, it is being studied and used around the world as a sustainable source of nutrition for malnourished populations in Africa and Southeast Asia. It can also be harvested year-round and requires 10 times less water than other vegetables.
A Nutrient Dense Superfood
Spirulina is packed with phytonutrients, including vitamins A, B 2, 6, 8, and 12, and K, iodine, minerals like calcium and iron, gamma-linolenic acid, essential fatty acids, phytopigments, 18 different amino acids, and carbohydrates.
Some of the studied benefits include reducing blood lipid profile, blood sugar, body weight, and would healing time. For this reason, spirulina is reputed with these health benefits:
Treating type 2 diabetes
Reducing hypertension and cardiovascular disease
Reduce allergic reactions
Boost immune-system
Fight candida bacteria
Protection against viruses, such as influenza and HIV
Treating anemia
Anti-inflammatory
Reverse effects of arsenic poisoning
A note of caution – depending on the source, spirulina can contain toxic substances and heavy metals. It is recommended to purchase spirulina from a trusted source.
Probiotic Power
In studies, spirulina is found to stimulate the growth of lactic acid bacteria. This bacteria is found naturally in your intestines and helps with everything from digestion to nutrient absorption. Read more about probiotics and why probiotics can control your weight and mental health.
How to Use Spirulina
Spirulina is readily available in pills that can be taken as a supplement. However, if you want to incorporate spirulina to your food, it's a great addition to smoothies, salad dressings, and juice. Because of its strong flavor, it's recommended to be paired with sweet fruits and other healthy greens, like moringa.
Ingredients
8 ounces of Coconut Water (go raw and organic with a brand like Harmless Harvest)
1 banana
4 Tbsp of pineapple
4 Tbsp plain yogurt
2 Tbsp Kuli Kuli Pure Vegetable Moringa Powder
2/8 tsp spirulina powder
2 leaves kale (or handful of spinach)
Directions
Blend very well and enjoy!
Since spirulina is a power detoxifying agent and can have a strong flavor, start small and work more spirulina into your diet each day.
As part of this probiotic recipe series, check out other delicious #moringainspired probiotic recipes.