How do you tell someone who isn't feeling well to just eat some vegetables, it'll make them feel better? Or to drink a smoothie when they don't even know what to put in it and don't even own a blender.
Sometimes we think that making a healthier food choice is easy – swap your soda for a cold-pressed juice or eat a salad instead of pizza. However, I've seen first hand that it just isn't that easy and sometimes it is very difficult to break away from the food habits of your family, your culture, and sometimes even your workplace.
Thursday, April 7th is World Health Day and this year the World Health Organization (WHO) have declared the theme: "Beat diabetes." With a growing trend of people across the world suffering from diabetes, the WHO wants to focus on taking actions to prevent and diagnose diabetes, particularly for low- and middle-income countries.
Living in the US, we are bombarded with advertisements about health foods and new diet trends, but we aren't the only country with a problem – almost a tenth of America's population has been diagnosed with diabetes. Just a few years ago, China and India were ranked among the countries with the highest incidence of diabetes in the world. The WHO estimates that about 350 million people in the world currently have diabetes and they expect that number to double in the next 20 years.
How do people become diabetic?
Diabetes is a condition where your body does not process glucose (or sugar) for energy and instead stores it in your system, which results in a build up of sugars in your blood. Insulin is produced by your pancreas and is usually responsible for the regulation of sugar in your blood stream, but if you're diabetic, your body doesn't make or use your own insulin effectively, according to the Centers for Disease Control and Prevention (CDC).
Some factors that put people at risk of getting diabetes is genetics, environmental factors, age, obesity, physical inactivity, and race/ethnicity.
Why is diabetes bad?
Some of the symptoms of diabetes are extreme hunger, frequent urination, sudden vision changes, feeling tired often, dry skin, infections, and excessive thirst. Although one could present none of these symptoms and still have diabetes.
In the long-term, because your body is lacking the hormone necessary to turn glucose into energy, it turns to turning fat into energy instead, which produces are large amount of toxic acid known as ketones, which can be life threatening. Some other issues that can come up are heartburn, nausea, lack of concentration, high blood pressure, heart disease, stroke, cataracts and glaucoma, kidney damage, and damaged blood vessels.
The question is what can we do to prevent people from becoming diabetic and suffering from the long-term health effects that plague people with diabetes?
The answer comes down to a balanced diet and exercise. Hippocrates was once famously quoted for saying, "Let food be thy medicine and medicine be thy food." Here are some easy food options for you and your loved ones that will help prevent, manage, (and possibly even cure) diabetes.
Moringa-Inspired Dishes to Beat Diabetes
1. LEAFY GREENS
Your best friend in the fight against diabetes, leafy vegetables like mesculun mix, kale, swiss chard, collard greens, arugula, and the like are low in carbohydrates, calories, and fat, so eat your fill!
Integrate your greens into your breakfast by using moringa inspired smoothie recipes!
---
2. EGGS
A perfect source of protein, with an even ratio of fat and protein that won't spike your blood sugar, eggs should make it into your meals every day. Getting enough protein will ensure you feel fuller for longer, even if that means cutting out the carbs.
Use your eggs in a fancy way, and turn them into deviled eggs with a moringa twist!
---
3. CAULIFLOWER
As a substitute to potatoes, rice, and everything else you love and miss about carbs. There are a plethora of resources on the web for using a non-carb laden substitute to make all your favorite dishes.
Here's a moringa inspired, cauliflower "fried rice" that makes use of some leafy greens, cauliflower, and eggs!
---
4. BEANS
Pick any variety – they're all really great sources of protein and fiber, while being low in fat. They can also be used for a wide variety of things, like making dips for veggies, soups, cold salads for the potluck BBQ, vegetarian burgers, and more.
Try it out with some lentils in this moringa inspired soup.
---
5. YOGURT
A great source of calcium and even protein, yogurt is good for your digestion (think, probiotics) and great for your waistline! Again, aim to buy a yogurt that is low in sugar. Also, greek yogurt is great as a substitute for mayonnaise and sour cream in sauce recipes and even to make your baking a little more moist and healthy!
Make use of your newfound love of yogurt and blend some smoothies with greens for a healthy breakfast or snack.
---
6. GOOD FATS
From fish, avocado, or a handful of nuts, all of these items contain a good dose of omega-3 fatty acid, soluble fiber, and help with hunger management. Each has its own benefit, but make sure to consume in moderation.
Here's a great recipe for enjoying some avocado mixed with more greens! Skip the chips and opt instead for diced vegetables like zucchini, cucumber, carrots, and celery.
---
7. BERRIES
If you're going to pick a fruit to eat, eat a fruit that is high in vitamins and fiber, but low in the Glycemic Index, like strawberries, blueberries, blackberries, and their other siblings.
If you want an easy moringa berry inspired recipe, try these yogurt-dipped blueberries.
---
8. WHOLE GRAINS
If you are opting to have some carbohydrates, opt for whole grains or ancient grains, like red quinoa, millet, and spelt. Specialty stores now carry breads made of these same grains, but if one nearby you doesn't, just look for breads with the highest amount of fiber to the lowest amount of sugar.
Want to make use of quinoa and brown rice in a different way? Try making your own "sliders" at home and having it with some salad.
Avoid foods that are high in fat and calories, are processed, and have lots of added sugar (check your labels!), and you'll be well on your way to a healthier, low-sugar lifestyle.
For more information about World Health Day, visit the WHO website.
You can find many more yummy moringa recipes on our blog!
---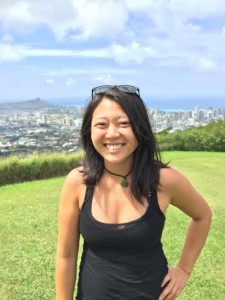 About the Author:
Barbara Lee is a blogger and avid lover of traveling, eating local, and the environment. With a BS in Psychology and previous work experiences ranging from non-profit legal work to managing a restaurant in San Francisco, Barbara enjoys pursuing new experiences and living life while using the most natural and organic means possible. Some of her most memorable life moments include watching little blue penguins return to their nests in Melbourne and snorkeling a rift of melted glacier water between tectonic plates in Iceland.  For more posts by Barbara, click here.